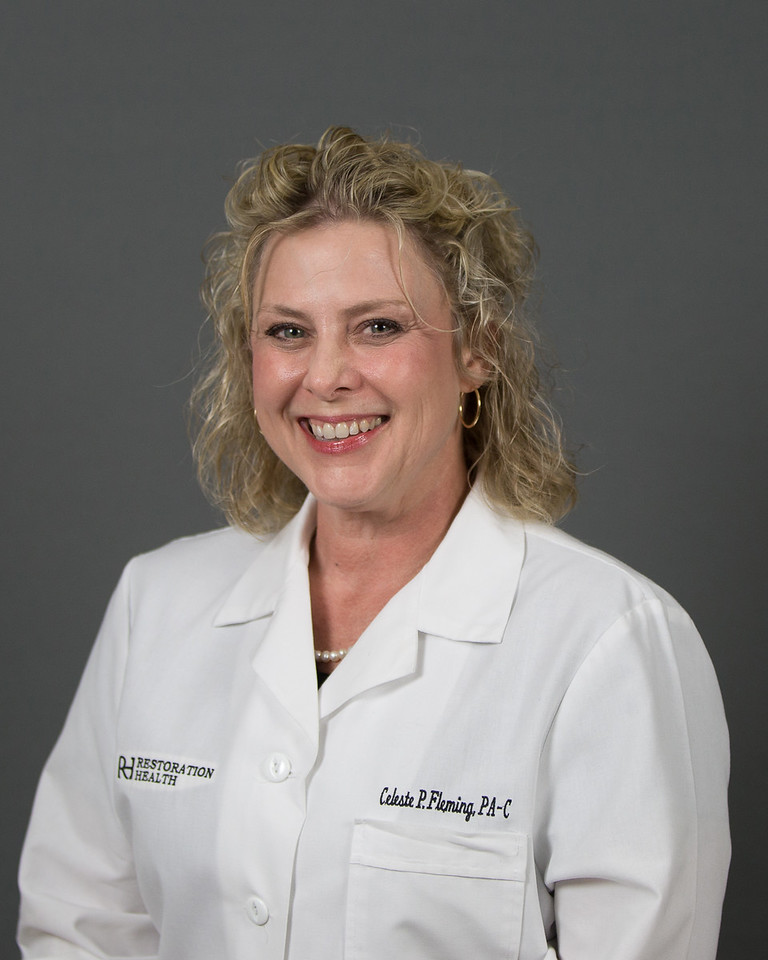 Celeste Fleming was born and raised in New Orleans, Louisiana.  She graduated from the University of South Alabama with an undergraduate degree in Medical Technology.  She worked in the clinical laboratory at the hospital for several years before pursuing a master's in Health and Physical Education with an emphasis in cardiac rehabilitation to have more patient interaction. To become more involved in patient care, she completed her master's degree in physician-assistant studies from the University of South Alabama.  Celeste lives in Fairhope with her husband and dog.  In her leisure time she enjoys running and gardening.
"What Celeste loves about medicine is the detective work, things are not always what they seem to be."
Testimonials from happy patients.
"Celeste goes out of your way to make sure you are comfortable. I have been living with pain and bouncing from dr. to dr. for years. This was the first time I felt like someone actually cared about the outcome of the visit. Thank you."