Book Online
Book your next appointment online. Our convenient patient portal makes appointments and communication easy.
Office Hours
Monday – Friday 8:00 – 5:00
New Patients
Out of consideration for your time, you may now download our New Patient Form  before your first visit.
"At Restoration Health, our goal is to provide you and your family compassionate, cutting edge care in order to get you on the road to functional recovery."
-Our Mission

Same Day Appointments
Life never happens on a convenient schedule. We are here to help. Call our office today to schedule your appointment.

Medical Advice
Our team of medical experts is here to provide world-class advice, utilize cutting edge technology, and implement the latest research, studies, and options specific to you.

Expert Doctors
With advanced studies in rehabilitation and pain management, our team of doctors work collaboratively to give you the benefit of their cumulative knowledge, with the personal attention of a family doctor.

Pain Treatment
Often times pain is the result of a more complex issue. Our objective is to treat the cause in order to alleviate the pain and allow for you to move forward with your life in a functional and pain free way.
We're committed to delivering outstanding healthcare. Period.
At Restoration Health, we know that healthcare is more than an appointment and lab results. Our job as health care providers is to first understand our patients by actively listening to their concerns, health issues, and desires. And then determine the best course of action to improve their lives, by doing everything in our power to heal.
We believe health care should focus equally on care and health. We do this by listening to our patients, staying in contact, and following up long past the lab results and diagnosis.
Meet our Doctors
Physiatrists (Physical Medicine and Rehabilitation)

What our Clients Say
I have seen Dr Clay Rainer 4 times. He is by far the best doctor I have ever seen. He evaluates your consultation by listening, physical examination, studying your records, reviewing what you told the nurse, and spent 15 minutes showing and reviewing my MRI and other xrays with me. I am in my 70's and for the first time finally understand what is going on in my back. Again, the best patients doctor ever.
Julane Greenlee
About our Practice
At Restoration Health we treat a wide range of conditions that affect quality of life. We give our best effort to design and customize an extensive treatment plan to meet each patient's need. We strive to provide compassionate, comprehensive care for patients with functionally limiting conditions. We believe that every patient deserves an accurate diagnosis and a specialized care plan.
Read More
Customer Portal
Send a Secure Message to Your Physician's Nurse
Request a Rx Refill
Schedule or Cancel an Appointment
View Your Clinical Visit Summary
View and Pay Your Billing Statement
Complete New Patient Registration
Forms
Complete Existing Patient
Registration Forms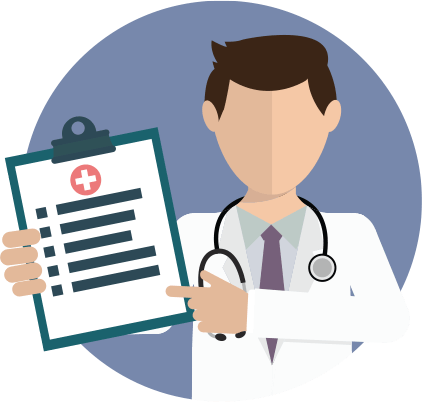 Get Your Annual Physical
When it comes to your health, there is no greater priority. Taking care of yourself and checking in for an annual physical should be on your calendar. Scheduling it on or near your birthday can help you remember!
Visit us
OUR ADDRESS
---
---
 102 Greentree Lane
Foley, Alabama 36535
---
Call us
PHONE
Phone: 251.626.0732
Fax: 251.272.1983
When
OFFICE HOURS
Monday-Friday: 8:00am – 5:00pm
Private information pertaining to your personal medical records or care should not be sent through this method. Please use the patient portal.